Vitiligo Treatment
Navadiya Skin Clinic, led by Dr. Navadiya, a reputable and long-standing medical centre in Surat, is well-known for its skill in treating vitiligo. With years of experience and a compassionate approach, Dr. Navadiya and his team are dedicated to providing comprehensive care to individuals dealing with vitiligo.
The goal of treatment at Navadiya Skin Clinic is to help patients deal with the emotional effects of vitiligo in addition to its physical manifestations. Dr. Navadiya understands the challenges faced by those with vitiligo and ensures that each patient receives personalized attention and support throughout their treatment journey.
The clinic employs advanced diagnostic techniques to accurately assess the extent and severity of the condition. Based on the individual's specific needs, Dr. Navadiya designs a tailored treatment plan that may include a combination of medical therapies and surgical interventions.
Medical therapies offered at Navadiya Skin Clinic may include the use of topical corticosteroids, immunomodulators, or phototherapy. These procedures work to slow the spread of vitiligo, encourage repigmentation, and enhance the skin's overall look.
If surgery is necessary, treatments like melanocyte transplantation or tattooing could be taken into account. These procedures help restore pigment to the affected areas, resulting in a more even skin tone.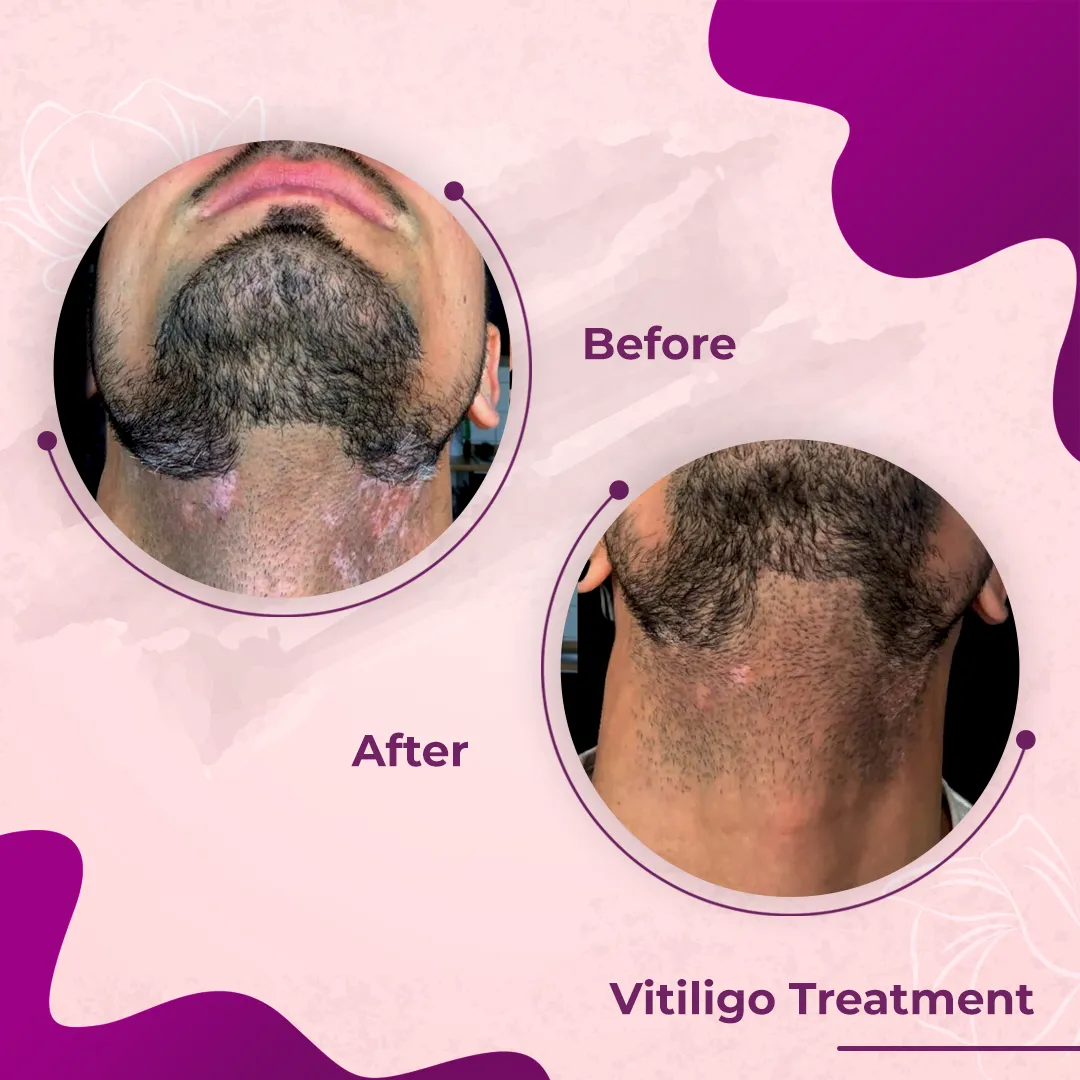 Specialist in Vitiligo Treatment
What sets Navadiya Skin Clinic apart is their commitment to patient education and empowerment. Dr. Navadiya takes the time to thoroughly explain the condition, treatment options, and expected outcomes, ensuring that patients are well-informed and actively involved in their treatment decisions.
Patients may feel at ease and well-cared for in the clinic's inviting environment because to the staff's extensive training and sensitivity. Dr. Navadiya and his team strive to build strong doctor-patient relationships based on trust, empathy, and open communication.

If you are seeking effective vitiligo treatment in Surat, Navadiya Skin Clinic offers comprehensive care that combines medical expertise with a patient-centered approach. Trust Dr. Navadiya and his dedicated team to provide you with the highest quality treatment and support, helping you regain your confidence and achieve healthier, more even-toned skin.