Facial Laser Treatment:
Navadiya skincare clinic is one of the leading service providers of facial laser treatment in Surat. Facial Laser Treatment is a facial rejuvenation process that utilize laser to improve the skin's appearance or treat minor facial flaws. It can be done with two techniques:
Ablative Laser: This is a wounding laser that eliminates the thin outer layer of skin and heats the underlying skin, which kindles the growth of new collagen fibers. As the epidermis heals and regrows, the treated are appears smoother and tighter. Type of ablative treatments involve the CO2 laser, the erbium laser and combination systems.
Nonablative Laser: This is non wounding laser that kindles collagen growth, which over time helps recover skin tone and texture. This approach can be done with different types of lasers as well as intense pulsed light (IPL) procedure. Nonablative laser resurfacing is less persistence and need less recovery time than ablative laser resurfacing.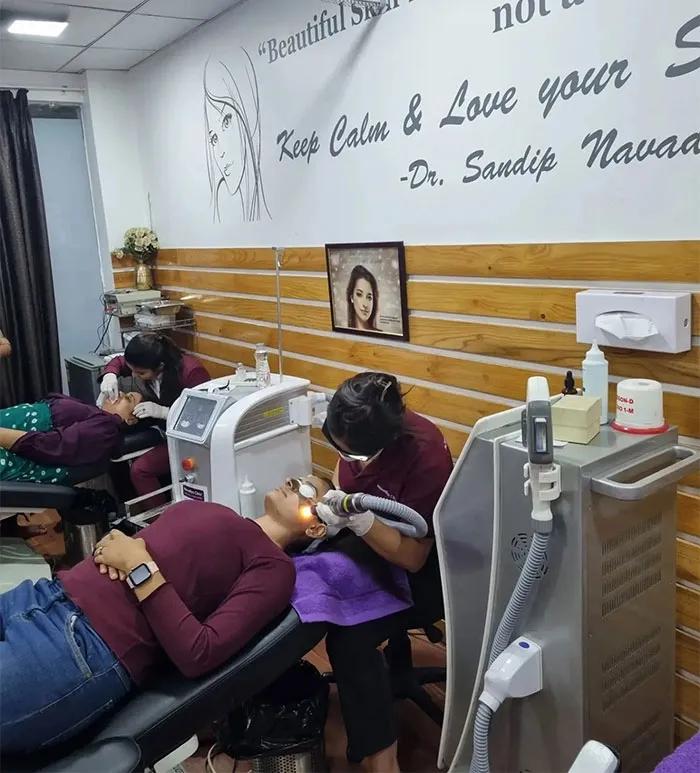 Why it's done
Laser resurfacing can be used to treat:
Fine wrinkles
Age spots
Uneven skin tone or texture
Sun-damaged skin
Mild to moderate acne scars