Best Laser Hair Removal Clinic
Dr. Navadiya Skin Care Clinic offers you multiple laser hair removal machines with diverse laser wavelength to perform hair removal, along with the only virtually without any type of pain with laser hair removal machine which makes us to be Best Laser Hair Removal Clinic in Surat. This makes us to personalize each and every treatment to offer the best type of Skin Treatment and preferences. All the treatments carried at our clinics are done by the Best Skin Experts and with our best range of equipment; you can rest assured that you will get the desired results, even if you have a darker skin type, light or fine hair.
Permanent Hair Removal Treatment Solution
Laser Hair Removal is a non-surgical and non-invasive treatment.
Generally preferable after the age of 15 years.
Diode Laser and IPL technologies are used for Hair Removal.
It is very safe if done with proper parameters and by following some Do's and Don'ts
It is an almost painless treatment and very effective.
Laser Hair Removal may take sittings which further depend on Hair thickness, Hormones and quality of treatment.
Waxing, Plucking and Threading must be avoided by a patient at least 2-3 days before treatment; otherwise, it may cause severe redness, irritation and damage to the skin.
Deodorants and Perfumes also patient have to avoid before and after 3 to 4 days of treatment.
The duration between two sessions is average of 30 to 45 days
After each session, some Hairs come out and grow after 10 to 15 days of session and then they are automatically pulled out from the follicle.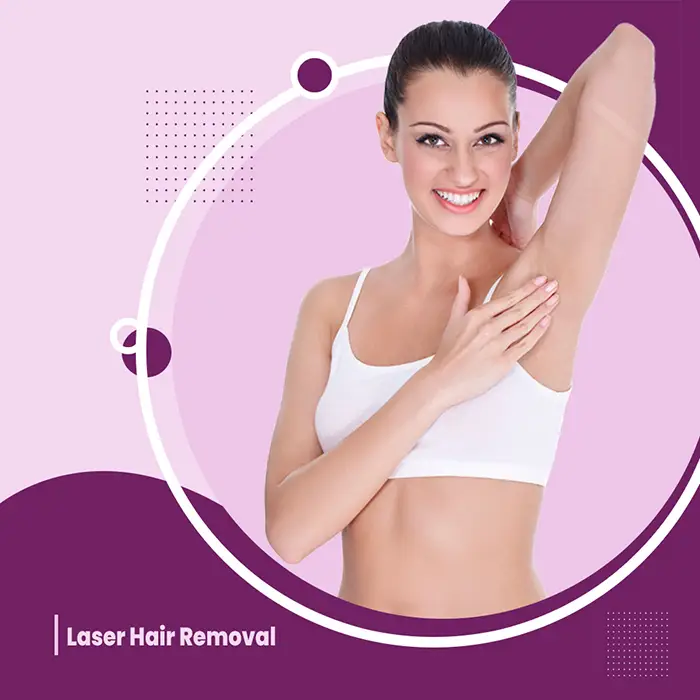 If you're looking for Permanent Hair Removal Treatment and get rid of unwanted hair, then you are at the right place, we the best clinic for permanent laser hair removal solution in Surat. Get free consultation today. Not only we provide treatment leveraging the world-class technology, but we also offer the best Laser Treatment for Skin Fairness in Surat.